made from nature's finest ingredients
all natural facial + body products
Providing natural facial and body products to people of all ages and skin types is our mission, because when your skin feels and looks good, you feel good.
You'll find all-natural scrubs, soaps, serums and balms infused with organic ingredients including 100% aloe vera, vitamin e, and essential oils like lavender and eucalyptus. The formulas of our natural body products are physician-developed and tested to provide lasting healing effects. Great for sensitive skin types, gentle enough for babies' delicate skin.
featured facial + body products
Browse our featured list of high-quality products or view our full product listing for even more all-natural facial and body products.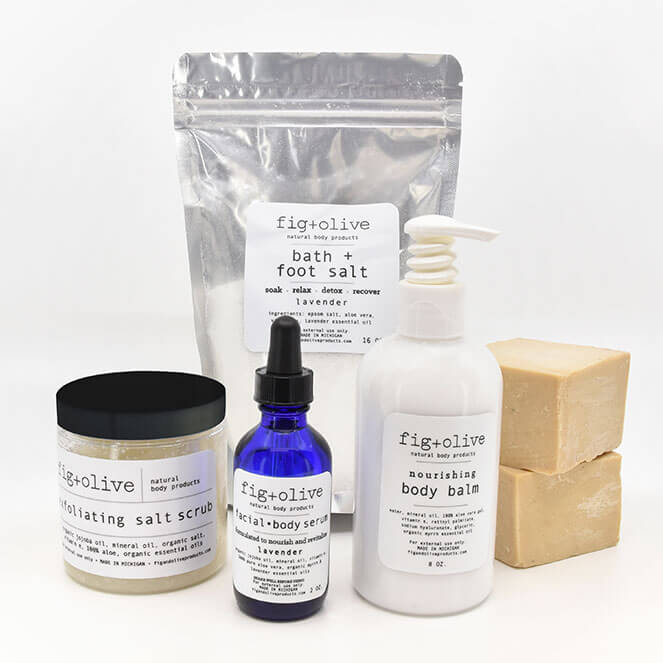 perfect for gifts
Treat your skin to the best that nature has to offer, or share with a friend.
fig+olive natural skin care products make a great gift for any occasion—from graduations and birthdays to baby and bridal showers.
Choose from several gift package options.